Canadian Interiors / November - December 2006 / Wallcoverings that leave impressions
"Canadian designer Patricia Baun has now brought her hand-painted canvas rugs up onto the walls, in repeats for full covereage."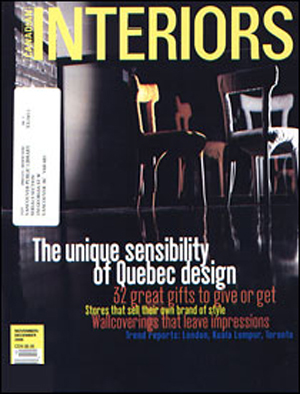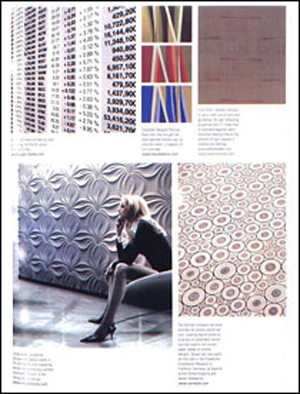 City Line / November 2006 / Which Rug? / Television
This Next / November 2006 / Maude Decor , Beautiful Canvas Rugs and Prints / Blog
Western Living / November 2006 / Holiday Gift Guide: Kid's Stuff
"The sophisticated designs and heavy convas material blur the line: Is it a rug? Art? Or both? New York's Modern Tots decided on the latter, recently seeing fit to feature the Vancouver designer's wares as hipster-kid carpets."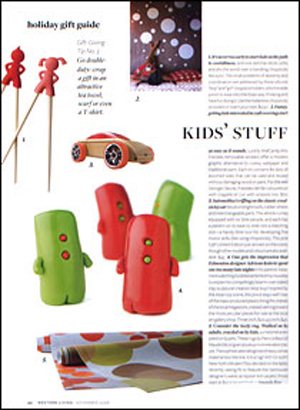 Interior Design / October 2006 / Flooring
"The 2006 Collection is exemplified by Spotz's vibrant arcs and effervescent spheres. Available in four colorways."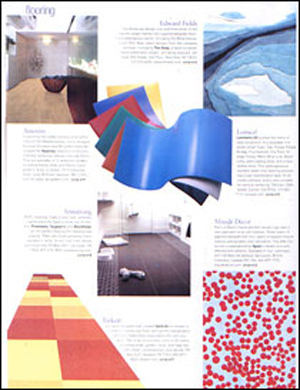 Accessory Merchandising / October 2006 / Tartan It Up
"Formerly known as PMB Designs, the newly rebranded, Vancouver-based Maude Decor gets bold with the B&B Collection's plaid-touched Vic design, available in beige/brown, blue/brown and beige green palettes."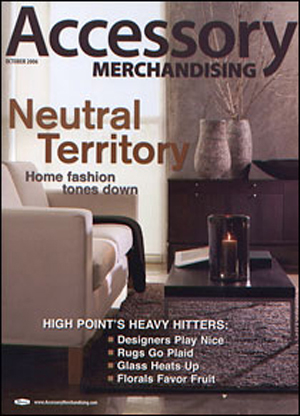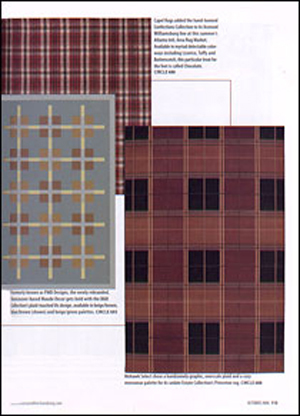 Pure Contemporary / August 2006 / Maude Decor Canvas Rugs / Blog
Elle / May 2006 / It's New: Deco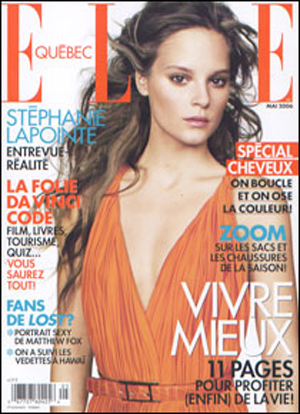 enRoute / April 2006 / Jet Set Design: Design, Eh?
"Eighteen pieces of cool Canadian you'll want to bring home. Featured: Patricia Baun, Hand-painted canvas rugs."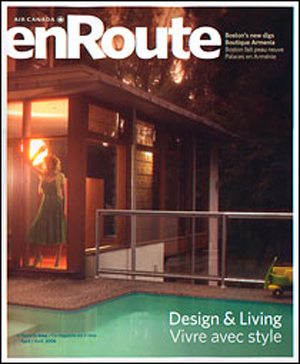 Home and Décor / April 2006 / Spring Colour: Green with Envy
"It's easy being green, just imagine what a little green can do to a room! Holly's Semi hand-painted canvas rug featured."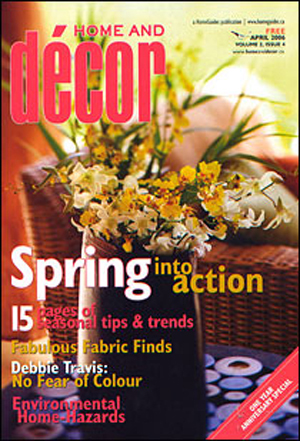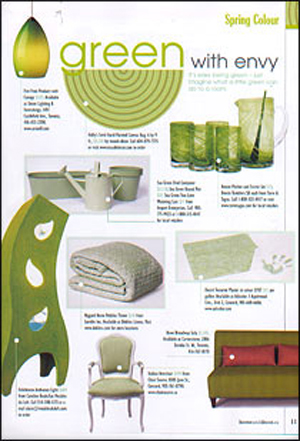 Chatelaine / March 2006 / Pass it On: Floor Show
"Give your space a facelift with one of Canadian designer Patricia Baun's hand-painted rugs. These low-maintenance pieces of art are made of durable canvas and feature modern geometric designs."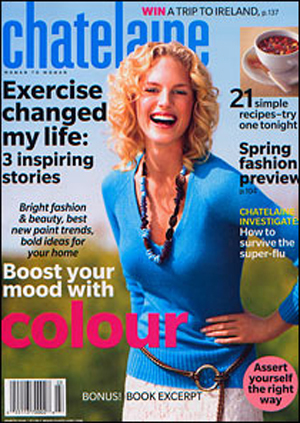 Where / March 2006 / Hot Tips: Shopping
"Instead of hanging this art on the wall, lay it on the floor. Local designer Patricia Maude Baun paints canavs rugs in striking geometric patterns, all in fashion hues. But don't fear to tread on her Maude Décor creations: saturated with colour and fully sealed, they're as durable as most linoleum, at Cocoon Home Designs."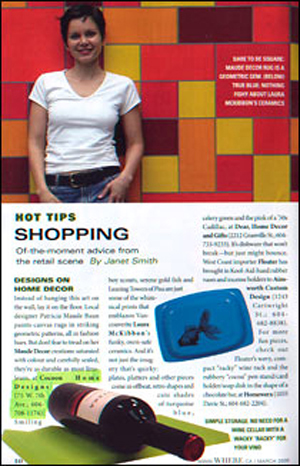 Georgia Straight Living / Spring 2006 / Colour Surge: Living Online Editorial
"A name change to Maude Décor isn't the only shift for Vancouver's PMB Designs. Pointing her feet in other directions, owner Patricia Baun is taking her hand-painted canvas floor coverings to the next level. Soon you'll be able to custom-order her signature style – a marriage of vivid hues and bold modern graphics – in hand-knotted wool, silk or flax."